Tantsnusk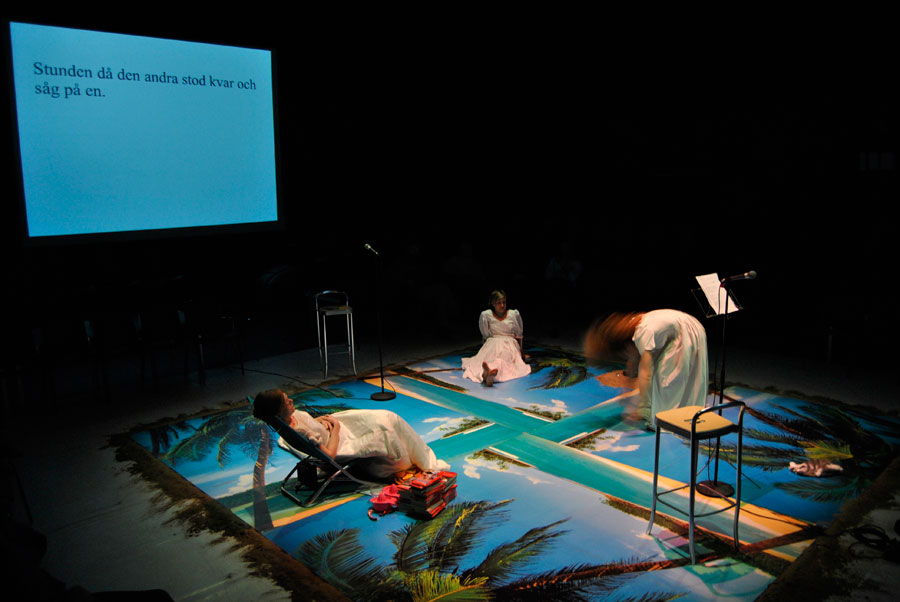 Photo: José Figueroa



Tantsnusk is a performance about popfictional horniness.

Romantic popular fiction has been around in the kiosk shelves for decades all over Sweden. Have the stories provided a secret place for women to explore sexuality? Horny depictions of loosing oneself in a wave of desire, groans, soft touch and pleasure or something covered up in gloss that serves patriarchy, and will make you puke up? "It is revolting" Jan Myrdal stated in 1983, speaking of romantic fiction for women and coined the term "Tantsnusk" ("Lady Porn"). A performance about pleasure, desire, pain and power where low culture confronts high culture and are intersected by the artists own perspectives.

Inkonst, Malmö and Dramalabbet, Stockholm 2010

Performance by: Kajsa Wadhia, Maria Stiernborg och Katja Seitajoki
Texts by: Hélène Cixous, Susan Crosby and other Harlequin-authors, Colleen McCullough, Kajsa Wadhia and Katja Seitajoki
Light Design: Lina Benneth
Sound Design: Tomas Björkdal
Side-kick: Anders Paulin
Producer: Elin Alvemark



Supported by Swedish Art Council, Riksteatern and Studiefrämjandet

.