Dusk birds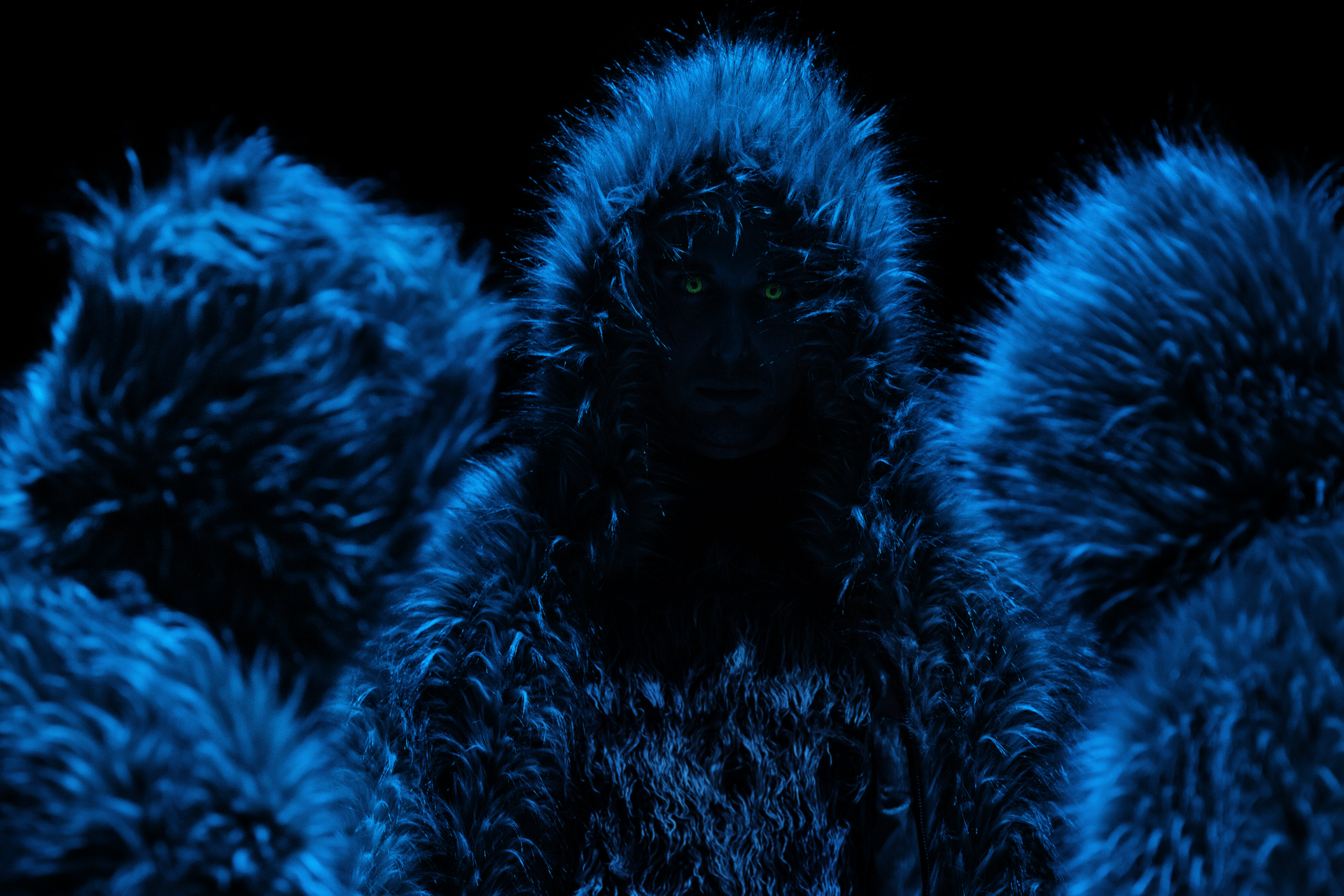 Photo: Jose Figueroa


Premiere in September 2023.

Dusk birds is a sound and movement installation within which we investigate the significance of darkness and the night for the living. It is an experience where the spectator, just as at dusk, is allowed to take in how the light decreases and how the murky world of darkness takes over. We work with the vibrant activity that takes place in nature while humans are usually asleep.

Through the soundscape we move into dark nature where eyes and ears, feelers and sensory bodies observe us in the night. In the darkness our outlines become vague and the surroundings seep into us. Movement from bats, moisture, wind and glow worms connect together and lead our bodies into nature's eternal cycle. We speculate about how it is to be an animal, a plant or an insect with abilities especially adapted to the darkness.

In a time of round the clock consumption, light pollution and climate change we want to contemplate the darkness and ask ourselves what humans are in the opacity of nature. Through movement, text and sound beautiful and cruel scenes are created where we let the more-than-human lead us.


Idea and choreography: Katja Seitajoki
Dancers: Lisen Ellard, Noah Hellwig and Ellen Söderhult
Composers: Tomas Björkdal and Lena Swanberg
Costume: Maline Casta
Text: Alexandra Loonin
Light: Mira Svanberg
Production: Arena Baubo

In collaboration with Weld, SITE, DansPlats Skog, Skeppsholmsstudion and Gula Villan. With support from the Swedish Arts Council, Stockholm City and Stockholms läns landsting and Swedish Arts Grants Committee.